Helen Keller International on Capitol Hill
This month Helen Keller International took part in two important events in Washington, DC, to increase support for programs empowering women through better access to health services and good nutrition.
Vice President, Nutrition Rolf Klemm joined representatives from the ONE Campaign, Church World Service, 1000 Days, Bread for the World and Concern Worldwide to show support of early childhood nutrition in advance of the 2016 Nutrition for Growth Summit in August — an opportunity for country governments and donors to increase resources for improving nutrition.
Helen Keller's programs improving maternal and child nutrition educate women about the best nutrition practices during the critical 1,000 day window from pregnancy to age two. Focusing on improving nutrition during this window can boost a country's GDP by as much as 11% annually and increase individual earning capacity by as much as 46% over a lifetime.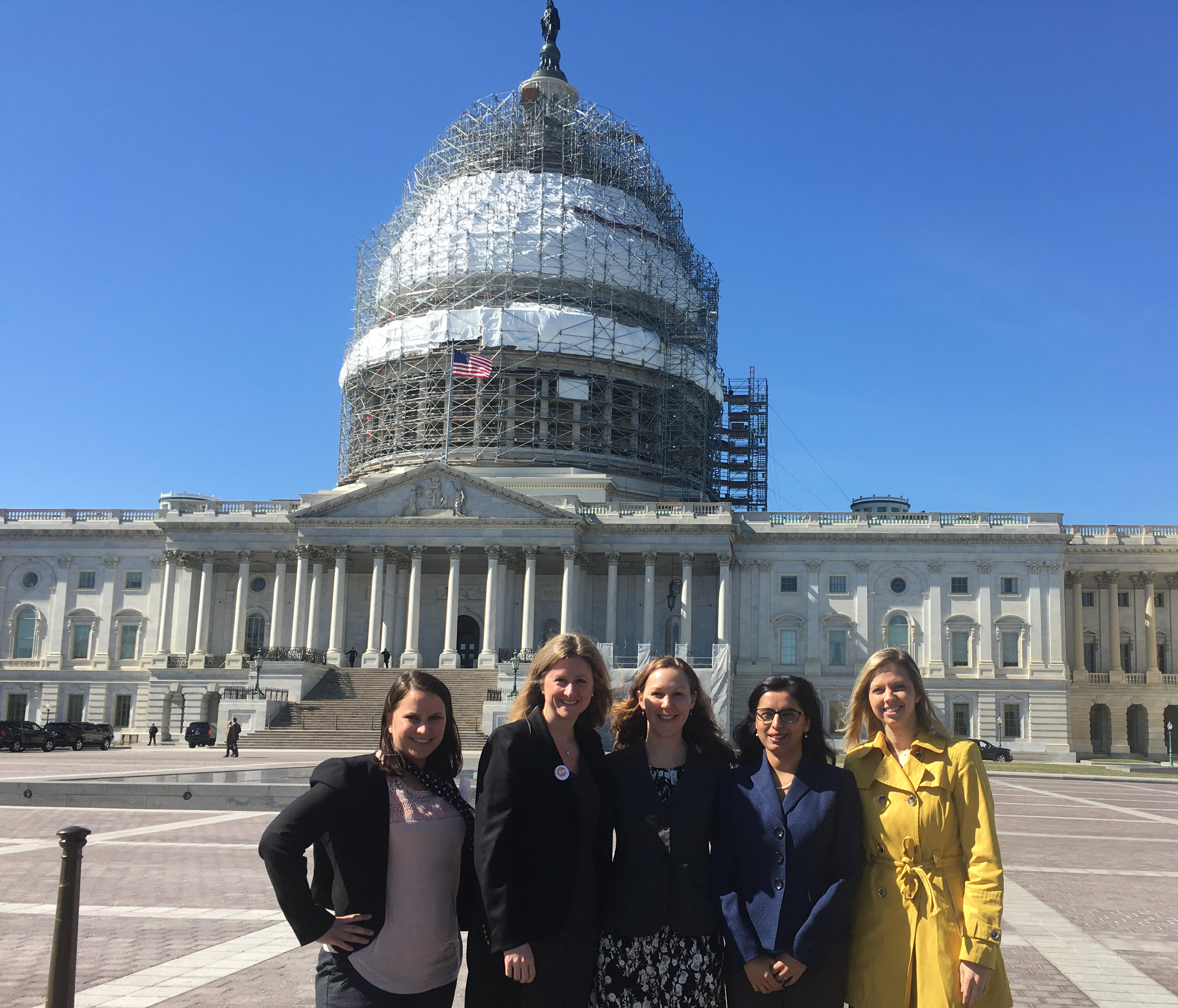 Helen Keller International also joined the Global Network for Neglected Tropical Diseases to co-convene the 2nd Annual END7 Student Advocacy Day. Director of the Morbidity Management and Disability Prevention (MMDP) Project Emily Toubali spoke about Helen Keller's efforts to support those struggling with disabilities resulting from trachoma and lymphatic filariasis. Nearly one in six people, including half a billion children, suffer from bacterial and parasitic infections like these — which are often correlated with poverty.
---
Main photo (from left to right): Tom Hart, North American ONE Campaign Executive Director; John McCullough, Church World Service President and CEO; Congresswoman Renee Ellmers, Republican – North Carolina; Lucy Sullivan, 1000 Days Executive Director; David Beckmann Bread for the World President; Aine Faye, Concern Worldwide, US President; and Rolf Klemm, Helen Keller Vice President, Nutrition